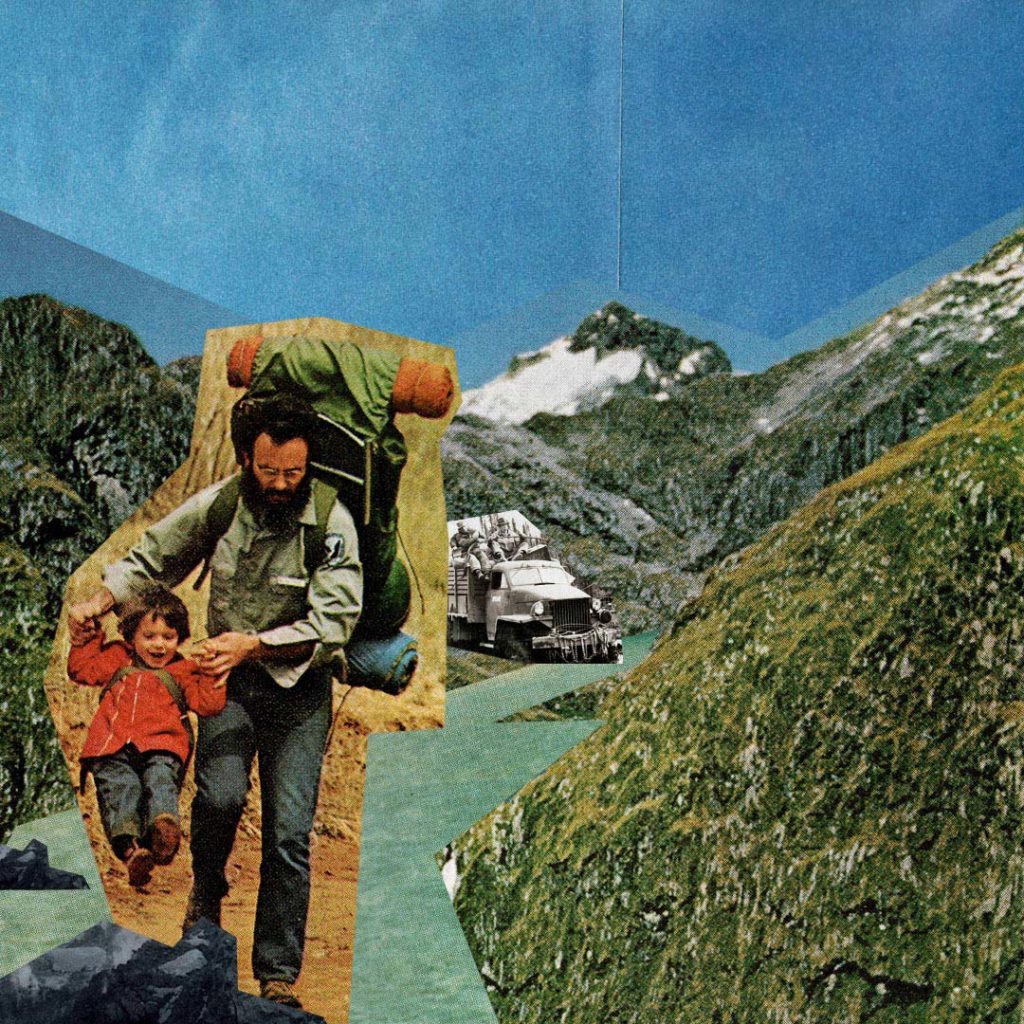 4WD ⋅ Heli ⋅ Glacier ⋅ Camp ⋅ Hike
4 People max
From $2,180 per person (based on group of 4)
Another pretty damn special adventure. Heli to a remote glacier, get to know it, hike across it, pack camp beside it and spend two days hiking (descending) through mindblowingly beautiful, wild and remote valley systems, including the Rees River Valley. 
Two nights pack camping, one night in one of our remote heavyweight canvas traditional tented camps and a Defender 4X4 trek back to The Great Glenorchy Alpine Base Camp.
Day One
Arrive at The Great Glenorchy Alpine Base Camp and get settled in. You will meet your guide and you will be briefed and your gear will be checked. We have a licensed wood fired restaurant with simple and delicious fare or you can cook for yourself in one of our three outside BBQ/pizza oven/grill locations. Rest if you can, although the excitement/anticipation will probably make a deep sleep difficult.
Day Two
Up early for a breakfast and you will meet your guide at a prearranged time. One of our Defender 4×4's will ferry you to a nearby waiting helicopter where you will be flown to the Tyndall Glacier. Your head will spin with excitement. It's fairly serious stuff on the glacier itself and your expert guide will be a fountain of knowledge, wisdom and instruction. Your camping setup will be on your back in your own pack. You will hike to the Tyndall Shelf to camp for the night. It's pretty bloody awesome up there.
Day Three
Boots on, breakfasted and packs ready.  You will hike down to Snowy Creek where you will pack camp for another night. You will appreciate the rest after a long downhill. We all love this area.
Day Four
Up early again and you will be leaving this magnificent valley behind you and hiking to (and through) the world renowned beech forests of the Unesco South West Wilderness World Heritage Area. You will hike into the Rees River Valley from altitude travelling in the same direction as the river's flow. It's a beautiful approach to the Rees River that will lead you to our Hunter's Creek heavyweight canvas traditional tented camp for some real food and a much more comfortable night beside the Rees River.
Day Five
Load the 4×4 and trek the length of the Rees Valley all the way back to The Great Glenorchy Alpine Base Camp. You will have earned a sauna, our simple faired restaurant is licensed and there are great laundry facilities. 
Queenstown airport transfer available if required.
We are always more than happy to customise your adventure especially for you. All we need is for you to CONTACT US with your preferred dates, a little information about you/your group and we will send you some options – nice and easy.
Note: There is no obligation on you and no cost when you press the 'register interest' button. Your registering interest will trigger one of our awesome team members contacting you to go through a few things and to do our best to make the adventure work for your particular group, group size, dates, adventure duration and any special requirements. No pressure, no fuss, nice and easy.