The Falcon of
Good Fortune
While we're in this phase of introducing you to a few of the personalities in and around The Great Glenorchy Alpine Base Camp, there are a couple more that we'd like you to meet.
One is slightly enigmatic. It's an all encompassing presence which is woven through the very essence of who we are and what we do. It is based on the New Zealand Southern Falcon. The falcon never builds a nest and instead prefers a simple rock bivvy, obscured from the distractions of the world. It is said that the bird will appear for you as a sign of your higher knowledge and to help you be calm when calm and measure are absolutely required.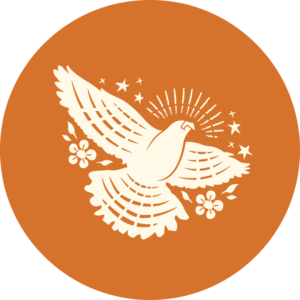 Just sighting one out here will be your good fortune and so The Great Glenorchy Alpine Base Camp officially has a 'falcon of good fortune."
Hugo and Zoe have created this image and you will see it here and there, in differing incarnations, throughout our collateral as that all comes to life. There's always plenty going on in the background on this stuff.
And we would like to introduce you to another wonderful character, the one and only Dan Kelly. Dan has been commissioned to give our 'falcon of good fortune' a sculptured form for a very particular place within The Great Glenorchy Alpine Base Camp.
Don't you think art just makes the world a better place? We do.