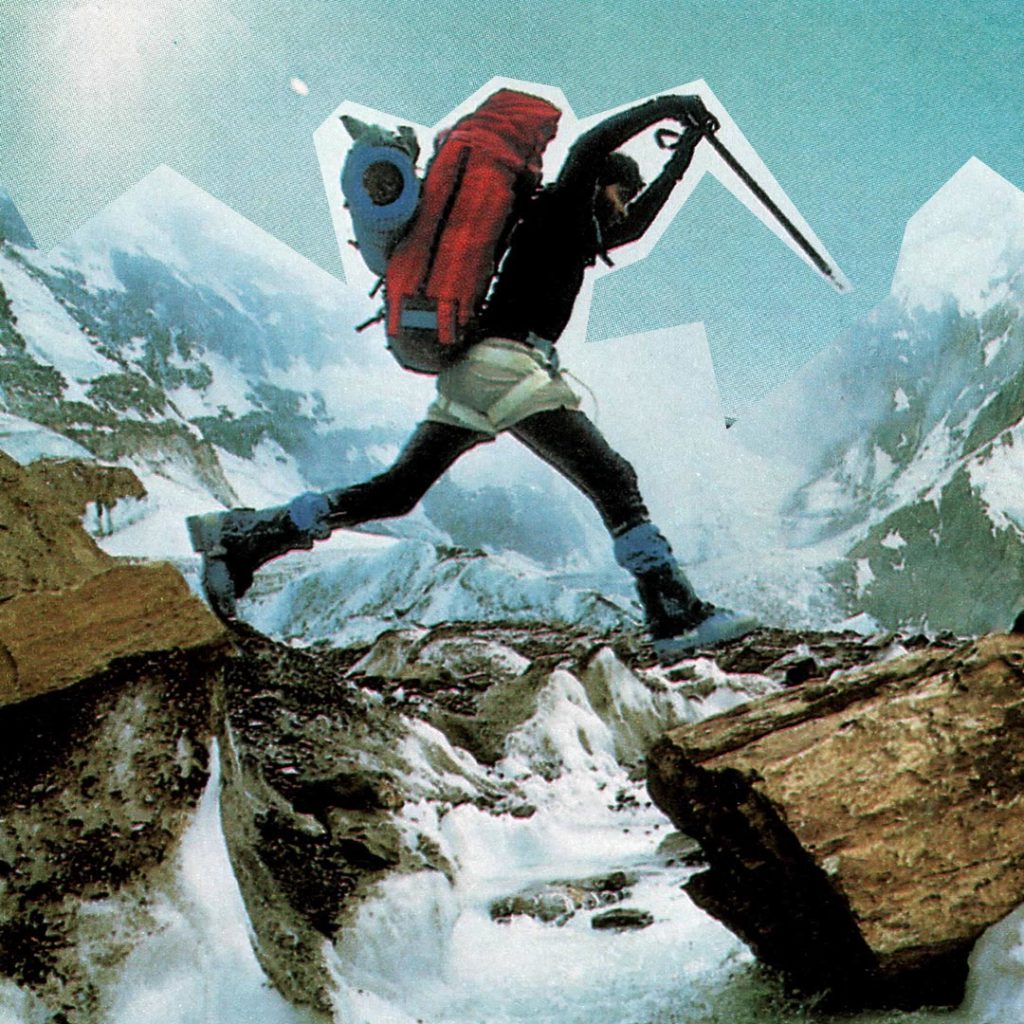 Heli ⋅ Glacier ⋅ Camp ⋅ Hike
4 People Max
From $2,100 per person (based on group of 4)
This particular adventure is one for the books. You will heli onto a high alpine terrace near Park Pass, explore the Park Pass Glacier and its surroundings before descending to Park Pass, then up to Lake Nerine, North Col, descending into the North Branch and on to the Routeburn flats to a waiting Defender 4X4 to shuttle you home to The Great Glenorchy Alpine Base Camp. You will be pack camping and we couldn't overstate the 'awe' factor of this epic adventure.
Day One
Arrive at The Great Glenorchy Alpine Base Camp and get settled in. You will meet your guide and you will be briefed and your gear will be checked. We have a licensed wood fired restaurant with simple and delicious fare or you can cook for yourself in one of our three outside BBQ/pizza oven/grill locations. Rest if you can, although the excitement/anticipation will probably make a deep sleep difficult.
Day Two
You will be up nice and early to meet your guide at the prearranged time/place. You will be taken to the nearby Glenorchy heliport and then flown to the remote Park Pass Glacier to spend the day exploring the ice before setting up for the night nearby Lake Nerine.
Day Three
There will be no messing around, up and ready to hike early for a steady hike traversing ridgelines and saddles, southwards towards North Col and down in to the North Branch where a pack camp will be established to rest and refuel.
Day Four
A day following the Route Burn North Branch towards the pickup spot where the 4×4 will bring you back to Base Camp for showers, saunas, and a download of your experience.
Queenstown airport transfer available if required.
Note: There is no obligation on you and no cost when you press the 'register interest' button. Your registering interest will trigger one of our awesome team members contacting you to go through a few things and to do our best to make the adventure work for your particular group, group size, dates, adventure duration and any special requirements you may have. No pressure, no fuss, nice and easy.)