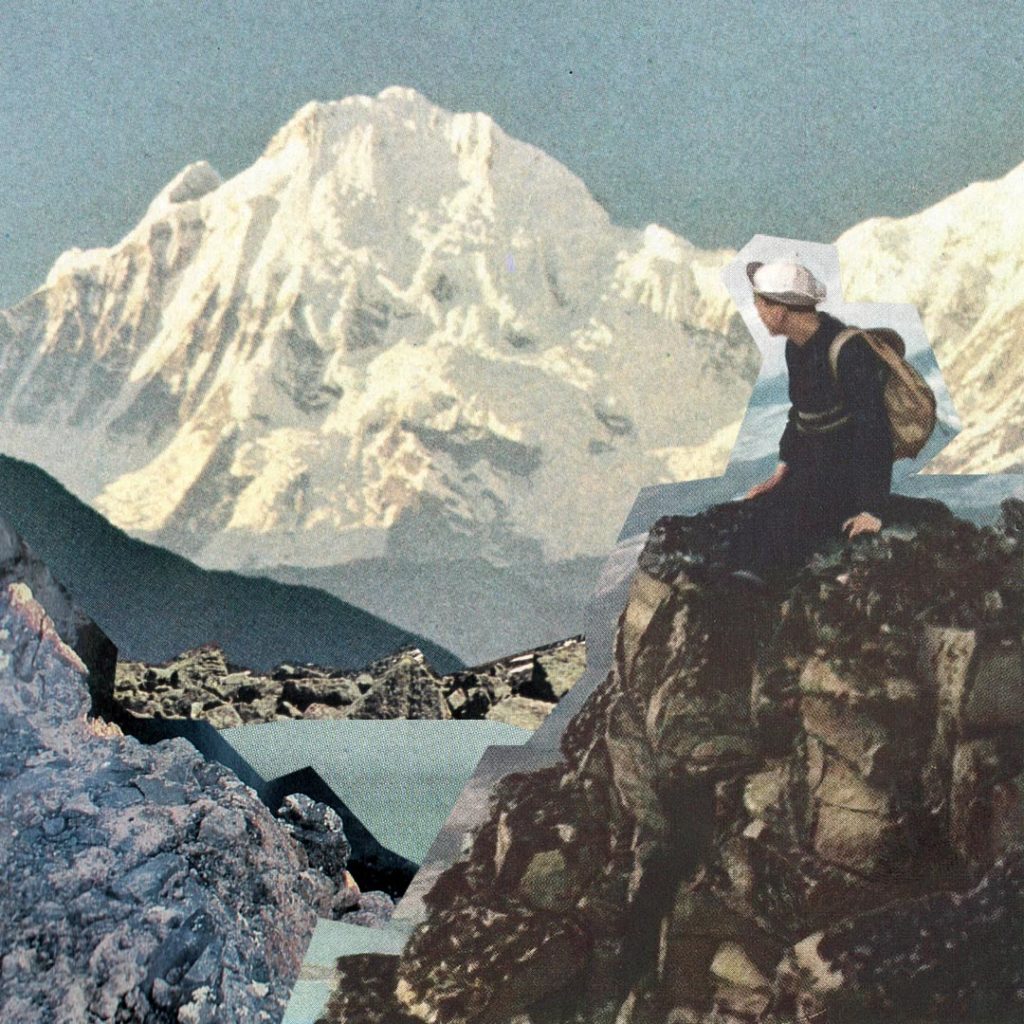 Mt Clarke South West Terraces
4WD – Hike – Mountaineering – Camp
Pricing TBC (based on group of 4)
The Rees River Valley is truly one of the hidden treasures of The UNESCO South West New Zealand World Heritage Area. The upper reaches of this magical river valley system are wide, extremely remote, peaceful and in plain view of Mount Clarke with its glacier and heli ski runs. You will also see the spectacular   Mount Earnslaw terraces with their endless waterfalls and the craggy terraces and bluffs that typify this part of the Richardson Ranges.
The South West Terraces of Mount Clarke are stunning and offer a wide variety of terrain to potentially suit a range of individual fitness and skills. The tarns, streams and waterfalls are magical and that view down the Rees River valley system is something else.
First night at The Great Glenorchy Alpine Base Camp – briefing, gear check and relax.
Day One
Up early and you will head off in our Land Rover Defender vehicles on a 4×4 trip to your first night's camp site just past where Hunter Creek meets The Rees River. Many river crossings. Here you will where you will help set up the various canvas tents for your first night.
Recce, plan, brief and prepare for the next full day.
Retire to your Rees Riverside  camp. 
Day Two
Hike/scramble up Clarke Slip and onto the Mount Clarke South West Terraces where you will set up your pack camp for the night. 
Day Three
Break camp and one more alpine adventure up the eastern hike loop and then back to the waiting 4×4 vehicles that will ferry you all the way back to The Great Glenorchy Alpine Base camp. Cleanup, sauna, drink fireside, debrief, eat and enjoy your achievements.
You'll spend your final night at The Great Glenorchy Alpine Base Camp.
Day Four
We will get you to Queenstown in time to meet your flight or your next appointment.
We are always more than happy to customise your adventure especially for you. All we need is for you to CONTACT US with your preferred dates, a little information about you/your group and we will send you some options – nice and easy.
Note: There is no obligation on you and no cost when you press the 'register interest' button. Your registering interest will trigger one of our awesome team members contacting you to go through a few things and to do our best to make the adventure work for your particular group, group size, dates, adventure duration and any special requirements. No pressure, no fuss, nice and easy.