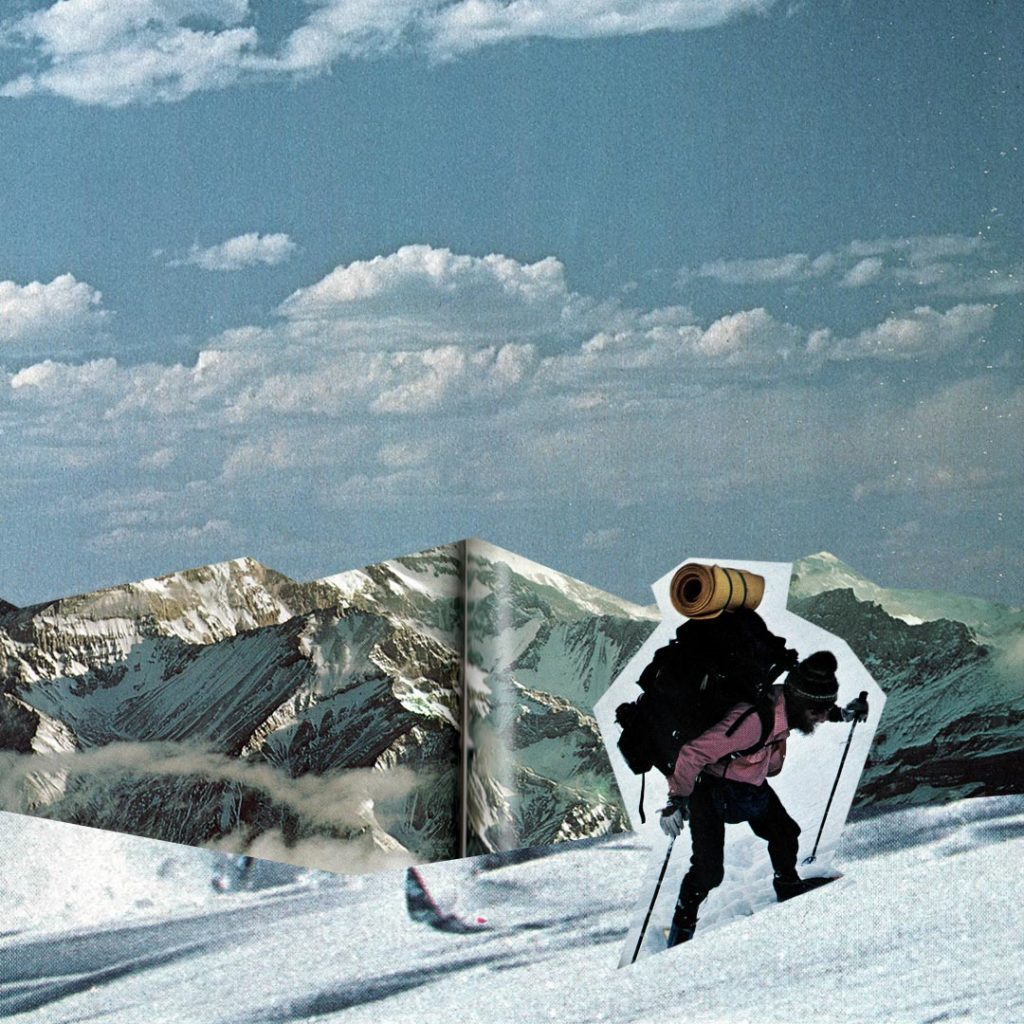 2-6 People
From $2,030 per person (based on group of 4)
Two magical days heli snowshoeing with a night snow camping all up in the high alpine zone.  The snow camp will be one of our traditional heavyweight canvas tented camps complete with stretcher beds, mattresses, wood fired heaters, camp ovens and so on.
Day One
Arrive at The Great Glenorchy Alpine Base Camp and get settled in. You will meet your guide and you will be briefed and your gear will be checked. We have a licensed wood fired restaurant with simple and delicious fare or you can cook for yourself in one of our three outside BBQ/pizza oven/grill locations. Rest if you can, although the excitement/anticipation will probably make a deep sleep difficult.
Day Two
How exciting, up nice and early, and after your hearty breakfast you'll meet your guide at the prearranged time/place. You will climb into one of our Defender 4X4's and be shuttled to the nearby Glenorchy heliport from where you'll be flown to our traditional heavyweight canvas tented camp site. You will help set up the camp and enjoy a guided day learning about snowshoeing, high alpine safety and, of course, you will be having a blast snowshoeing. Snow camping in these nice warm wood fire heated tents is really tremendous fun. Hearty food assured.
Day Three
Up at a civilised hour, hot breakfast and another day snowshoeing in a different area nearby. A heli will ferry you back to The Great Glenorchy Alpine Base Camp over Lake Wakatipu – stunning flight. Sauna, dinner, bevvies, fires, other fun adventurers, drying room, laundry, music and other good stuff is all there waiting for you.
Day Four
Enjoy a fresh brew in the morning, and prepare your gear, and emotions, for your final day with us here at The Great Glenorchy Alpine Base Camp. You are free to do whatever you wish.
Queenstown airport transfer available if required.
We are always more than happy to customise your adventure especially for you. All we need is for you to CONTACT US with your preferred dates, a little information about you/your group and we will send you some options – nice and easy.
Note: There is no obligation on you and no cost when you press the 'register interest' button. Your registering interest will trigger one of our awesome team members contacting you to go through a few things and to do our best to make the adventure work for your particular group, group size, dates, adventure duration and any special requirements you may have. No pressure, no fuss, nice and easy.